More with Less: Reimagining Architecture for a Changing World
An exhibition offering compelling new visions for architecture in the face of the climate emergency.
For our inaugural exhibition, we've asked four architectural practices and collaborators – Dress for the Weather, McCloy + Muchemwa, Office S&M and the Hub for Biotechnology in the Built Environment (HBBE) at Newcastle University – to create installations that challenge the ways we conceive, make and experience architecture in response to the seismic challenges of the climate emergency.
Sustainability is now part of the thinking behind nearly every building project, but this is not enough. We need to find new ways to dramatically reduce the built environment's carbon-footprint without compromising – and, indeed, actually extending – architecture's potential to bring about vital social, cultural, and technological transformation. Where Mies van der Rohe's maxim "less is more" defined architecture in the middle part of the twentieth century, today we must find ways of doing "more with less."
Together, the four installations offer visions for architecture that are open, experimental, inclusive and, above all, optimistic, celebrating architecture's potential to help us adapt in a rapidly changing world.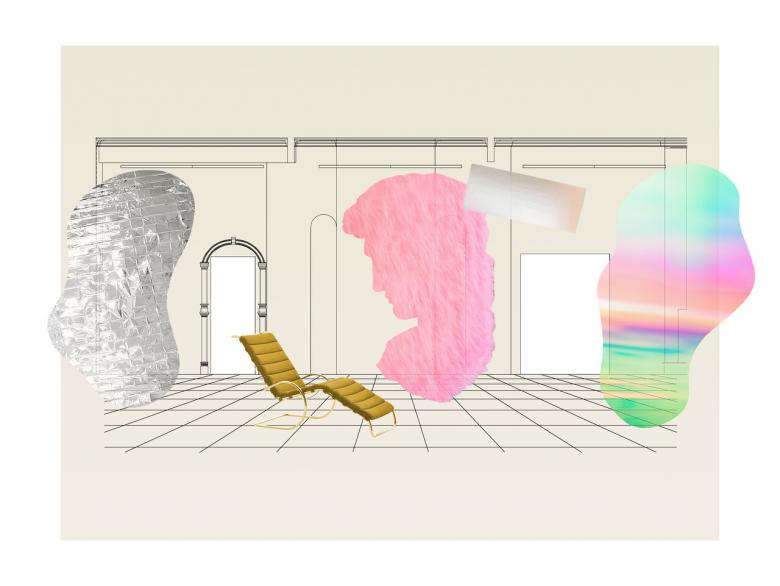 Office S&M, Luxurious Thrift, 2022. Collage. Courtesy of Office S&M.
Cuando

11 de febrero hasta el 18 de junio, 2023

Donde

The Sir Terry Farrell Building
Eldon Place
NE1 7RD Newcastle upon Tyne, Great Britain

Organizador

Farrell Centre, Newcastle University

Enlace
Magazine