The Architects Series: AHMM
The Architects Series: AHMM is the 30th instalment of this series dedicated to major architecture and design practices around the world. In this episode, we step inside Allford Hall Monaghan Morris | AHMM, headquartered in London and founded by Simon Allford, Jonathan Hall, Paul Monaghan and Peter Morris.
The 30th webinar organized by THE PLAN magazine for Iris Ceramica Group, The Architects Series – A documentary on: AHMM will take place at 7 pm (CEST) / 6 pm (UK BST) / 1 pm (US EDT) on Thursday, June 15. In the docufilm, Simon Allford and Paul Monaghan and their team will take us on a tour of their practice to examine its design approach and projects.
The screening of the approximately 30-minute video will be followed by a live lecture by Simon Allford. The event will offer a deeper insight into the studio's design philosophy, while providing an opportunity to discuss issues related to architecture and the future of residential architecture. The event will conclude with a Q&A session between participants and the architect.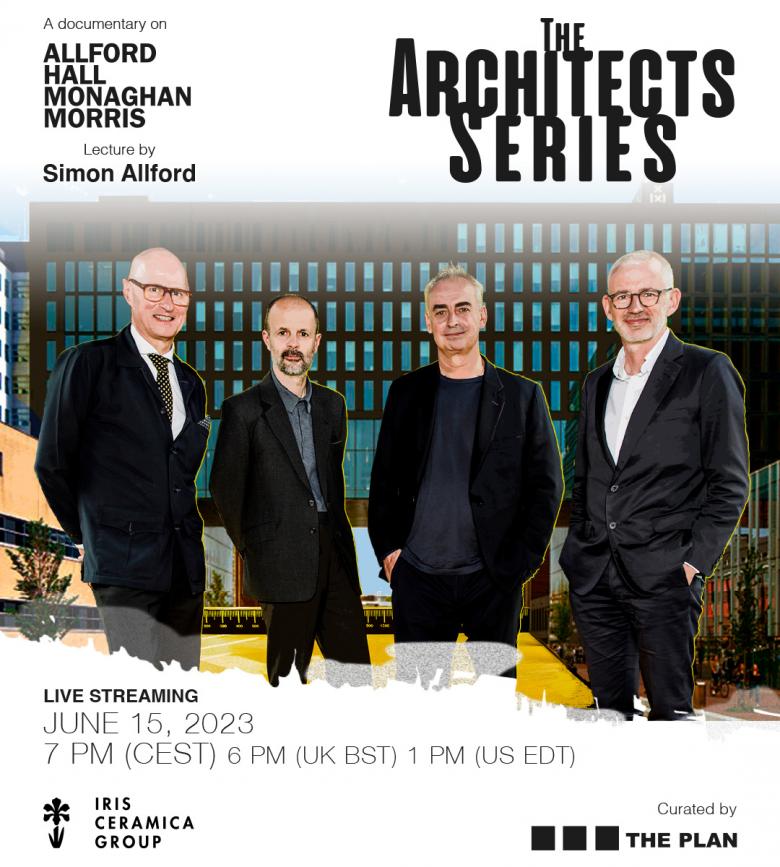 Cuando

15 de junio, 2023, 19:00

Donde

Online Event

Organizador

The Plan Magazine, Iris Ceramica Group

Enlaces
Magazine